Wedding Invite: HAT & MAT
I was really excited to create these invites as this was for two of my very good friends who decided to get married. I wanted to create something that is unique & fun keeping the "Indian traditional" elements in sync with the rest of it. The Ganesh in a tux & a bow tie actually has all the other religious symbolisms in place. I just modernized the shape & attire.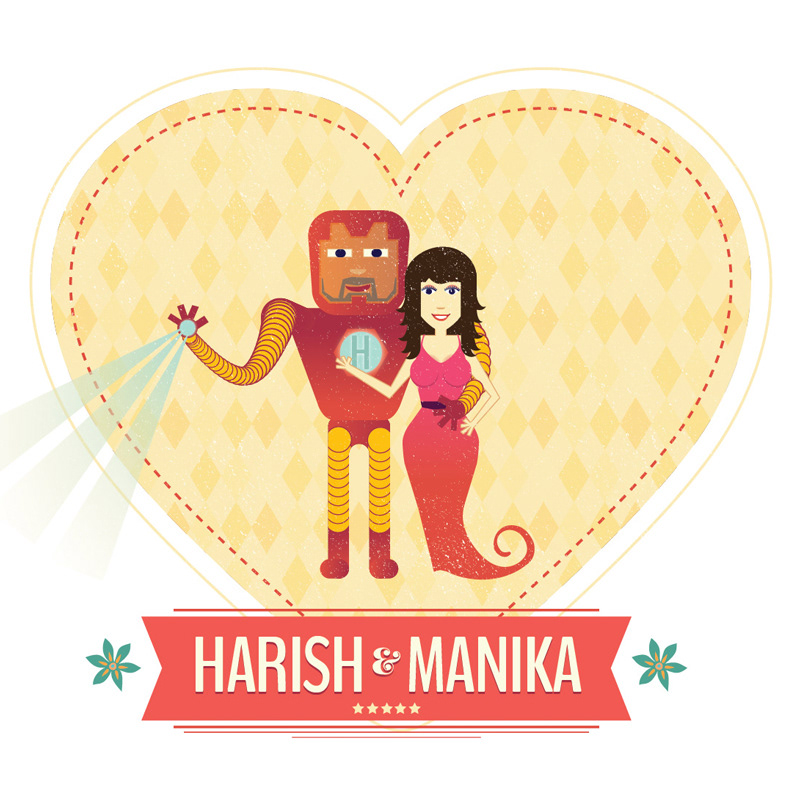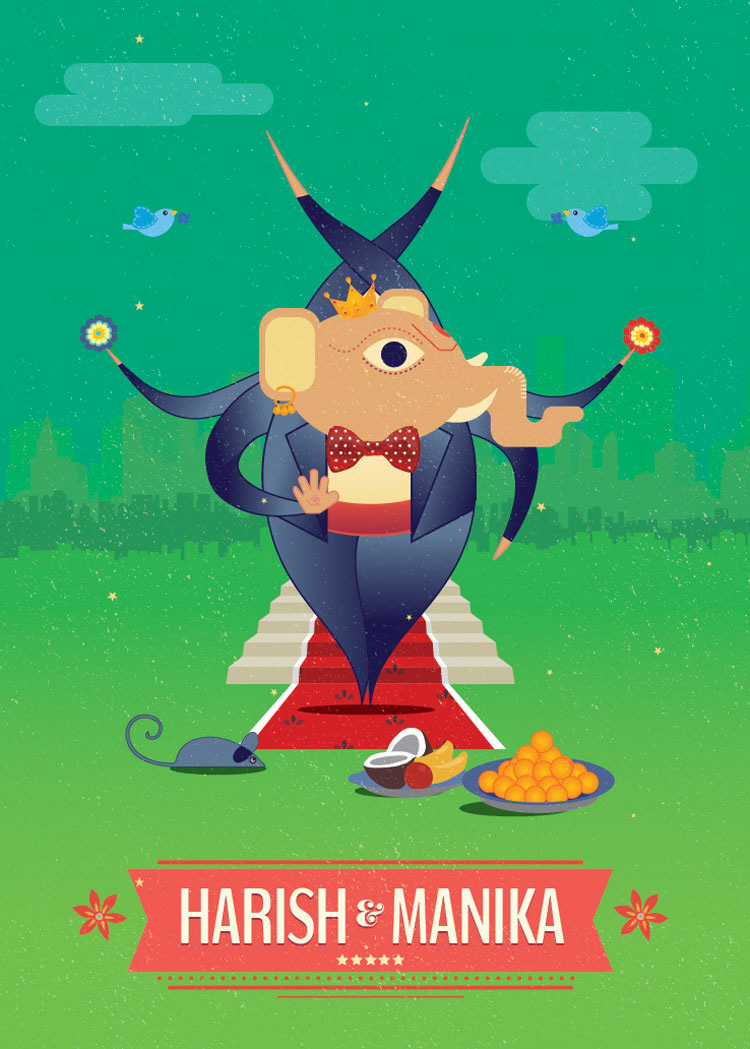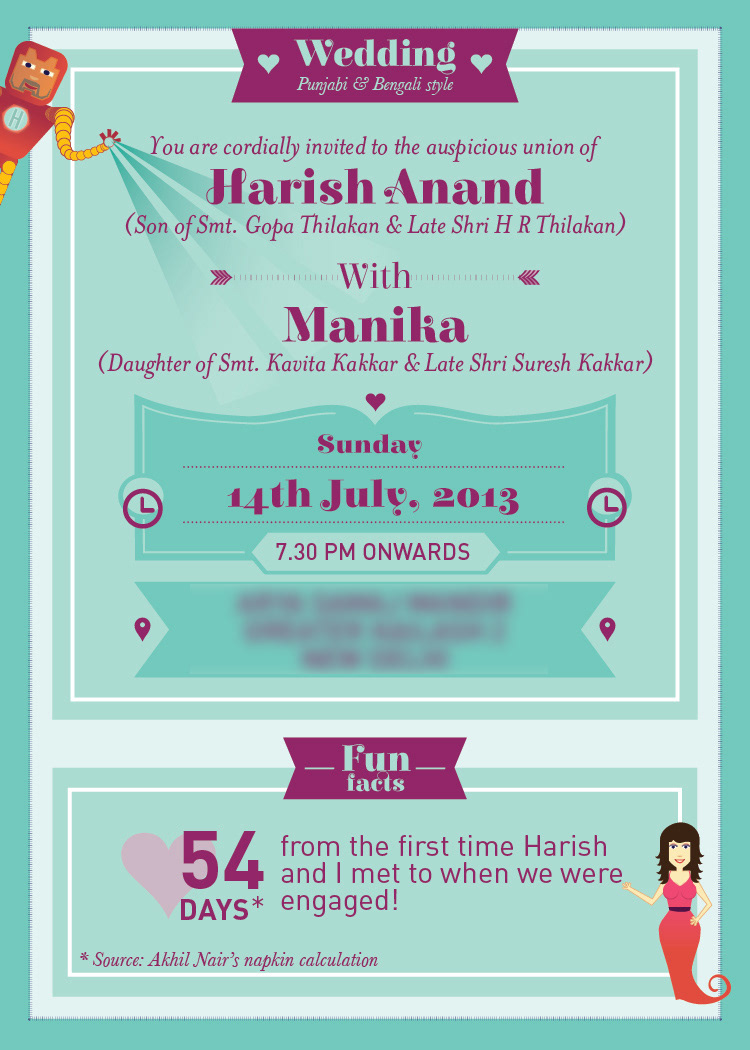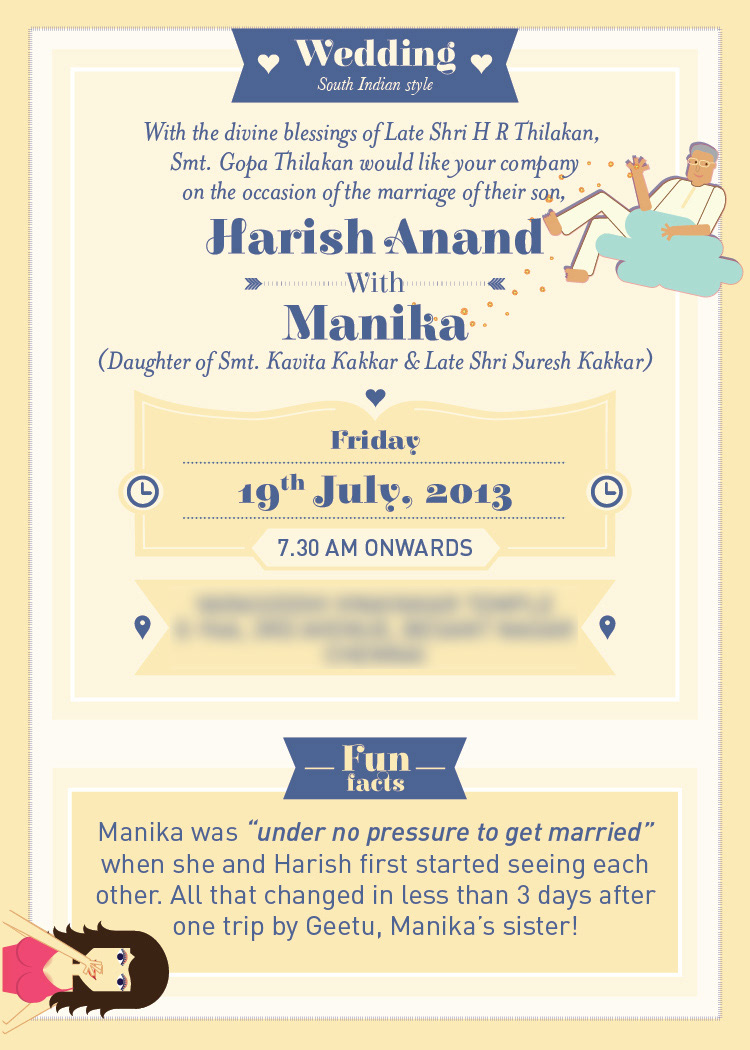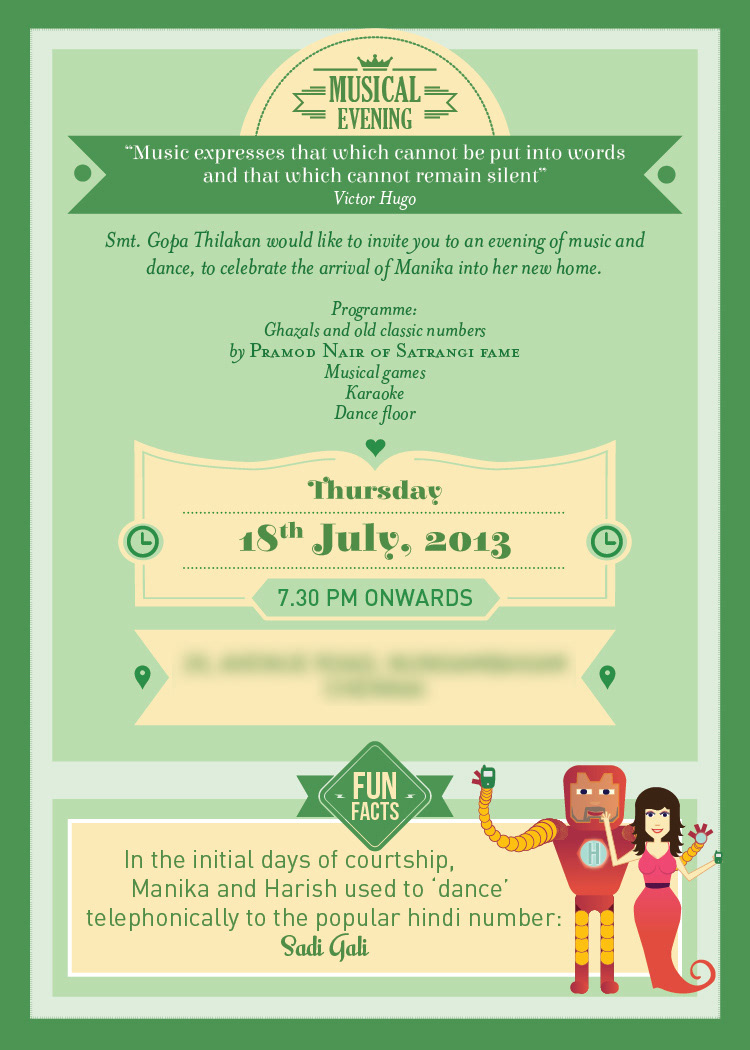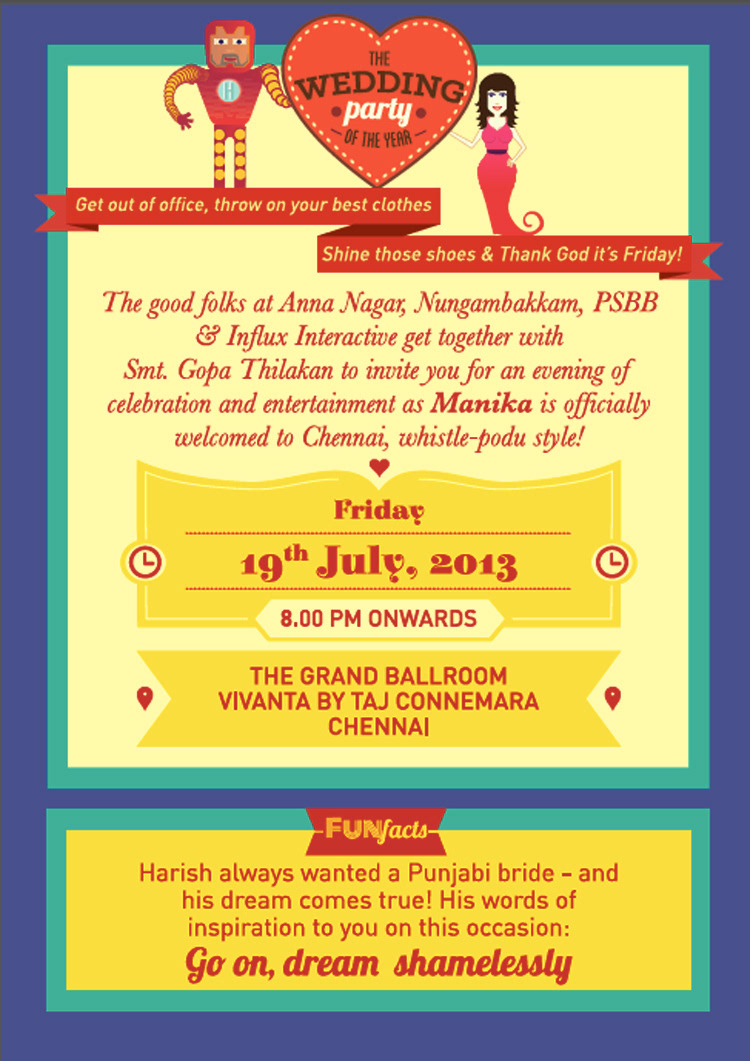 The couple posing in front of the photo booth made out of the wedding invite illustrations.