When Himanshu Verma of Red Earth approached me with the concept of a festival about the saree, I was thrilled. A celebration of this Indian pehnawa was long over due.
The brief for this branding was to be inclusive of the various forms and drapes the saree takes. Modern as well as traditional. Fashionable while keeping in mind the roots. 
I decided to play with a bilingual approach for the identity since it was impossible to be inclusive without including devangri to represent "The endless swirl of beauty".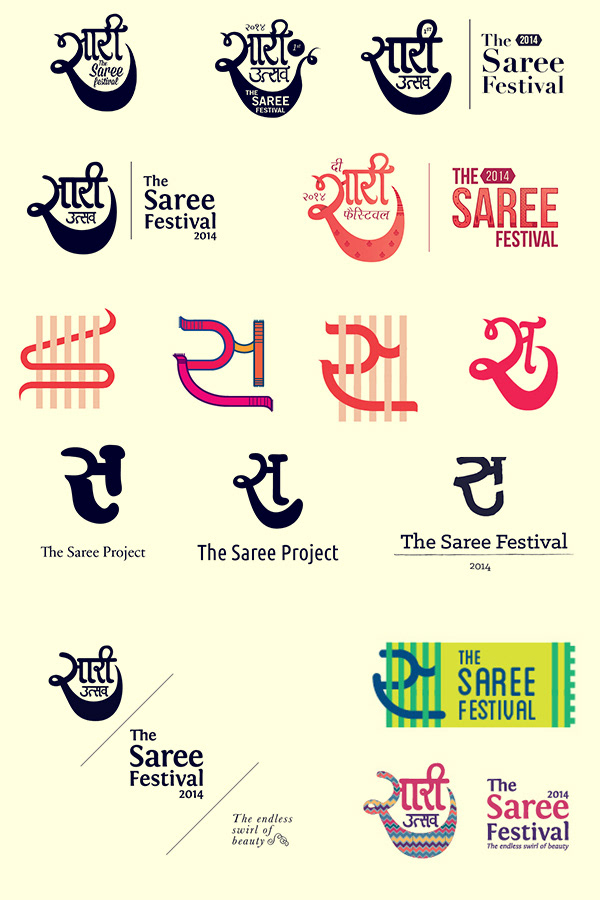 Many nights, coffees, phone calls later, we had our bilinual logo for the first ever Saree festival in India. 

There was another daunting task to make an illustration representative of the most popular saree styles, colours and drapes. FYI, the saree has over 150 styles of draping.