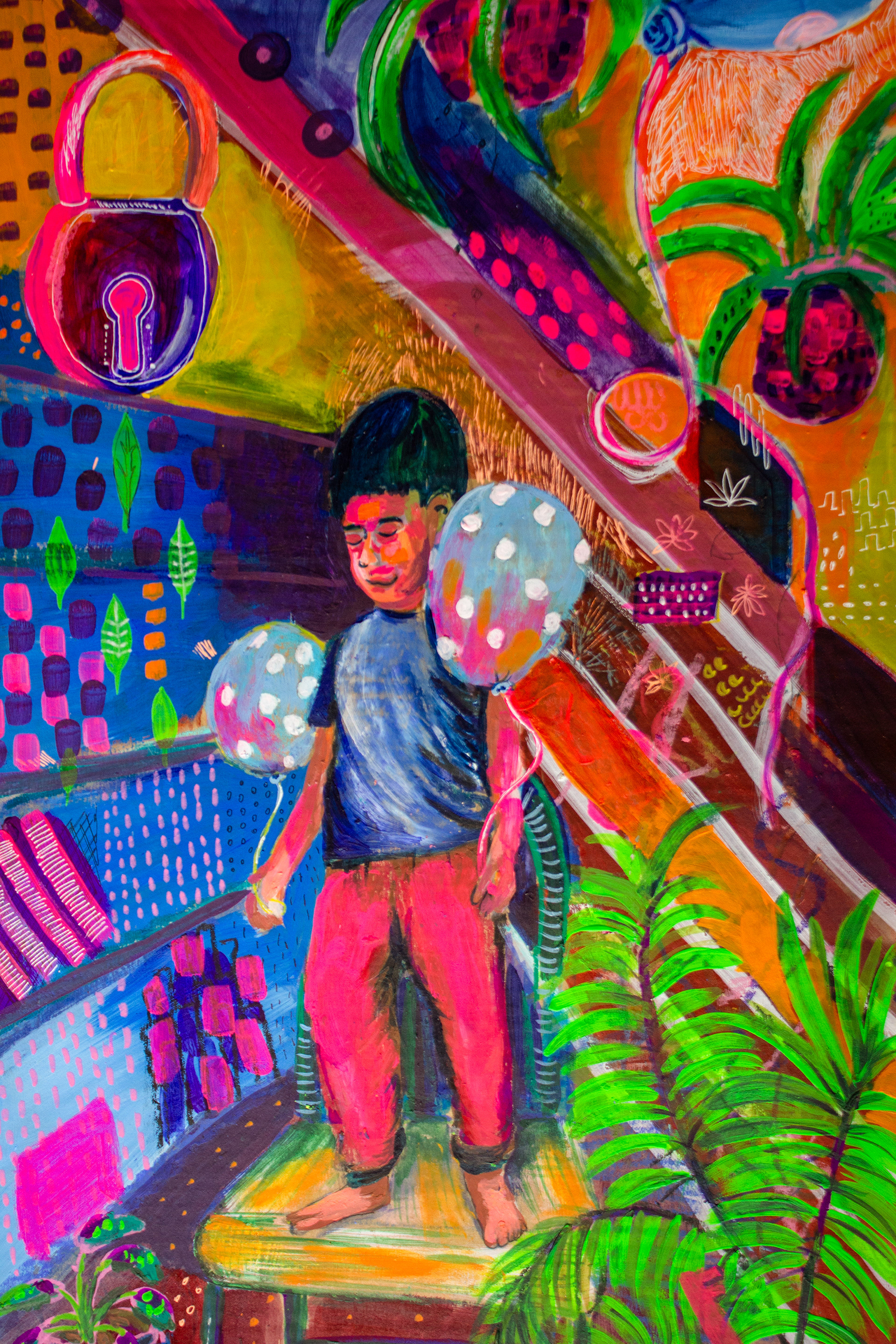 My work is an exploration of the self within and versus society. My paintings and installations depict and question the conditioning that we subconsciously carry with us and how it informs our behaviour.
Painting has always been a way for me to find a quiet moment in the daily chaos to use my hands outside of chores and routine, and a way to visually articulate the questions that plague my mind. 
Women do not necessarily have private spaces. It is not about vision or talent. It is a lot about how well I can juggle my responsibilities Vs the need to paint. The struggle for a moment of peace is embedded in my process. I paint at various times of the day and my canvas lives and breathes with me.
I worked as a designer for many years and I often adapt my style and medium based on the series I am working on."The Trial Room" series is very clean with pop colours and a fashion store. The "Bad Mama" project uses childlike strokes to contextualise the subject and showcase the internal and external chaos.  
I think of my work as a momentary escape. The kaleidoscope of colours I use, draws the viewers in, compelling them to see beyond the surface. I hope it provides the viewer with a moment of solidarity where they find themselves either identifying with what is depicted or mulling over an idea that they have always taken for granted long after they've left.