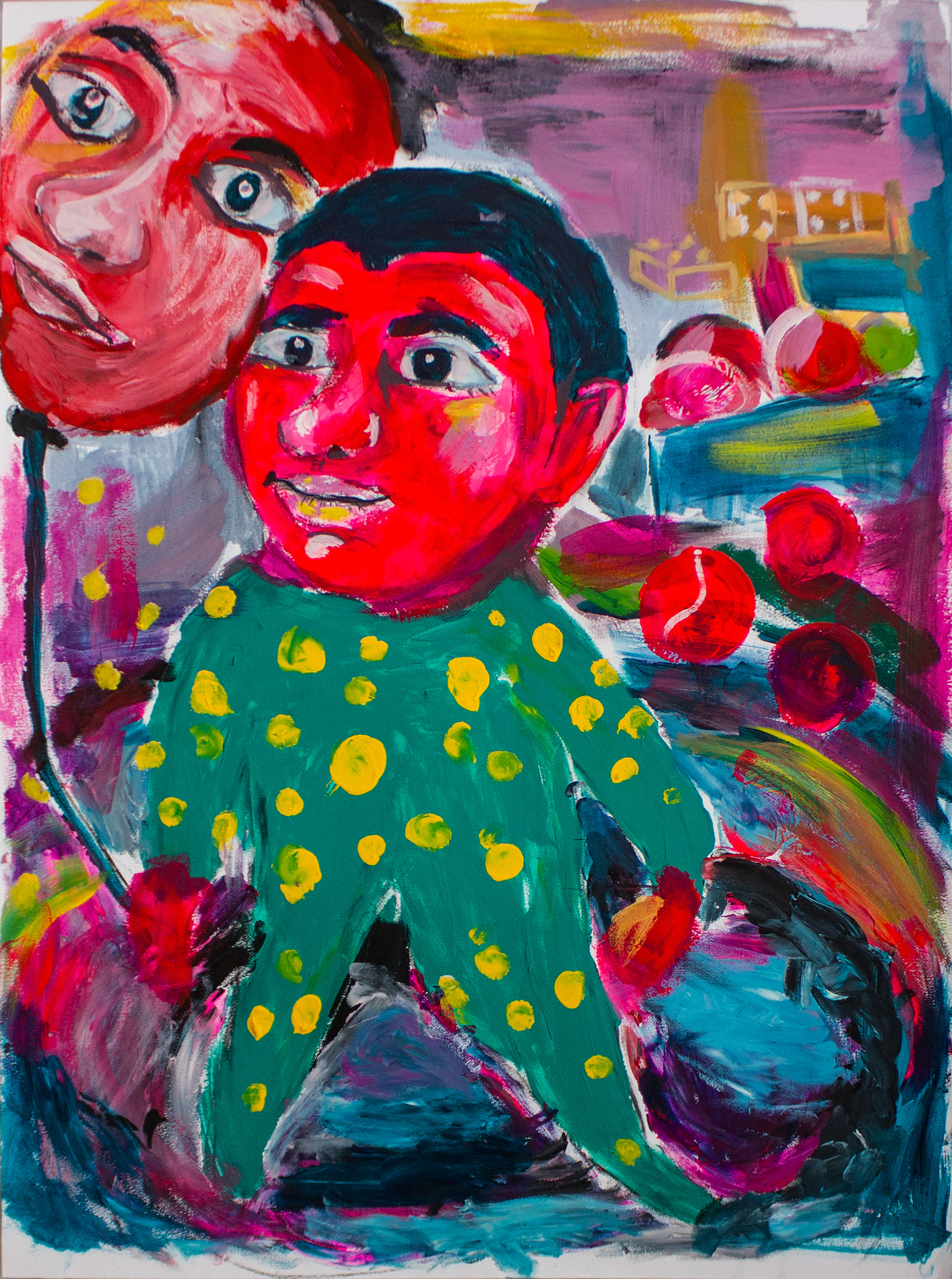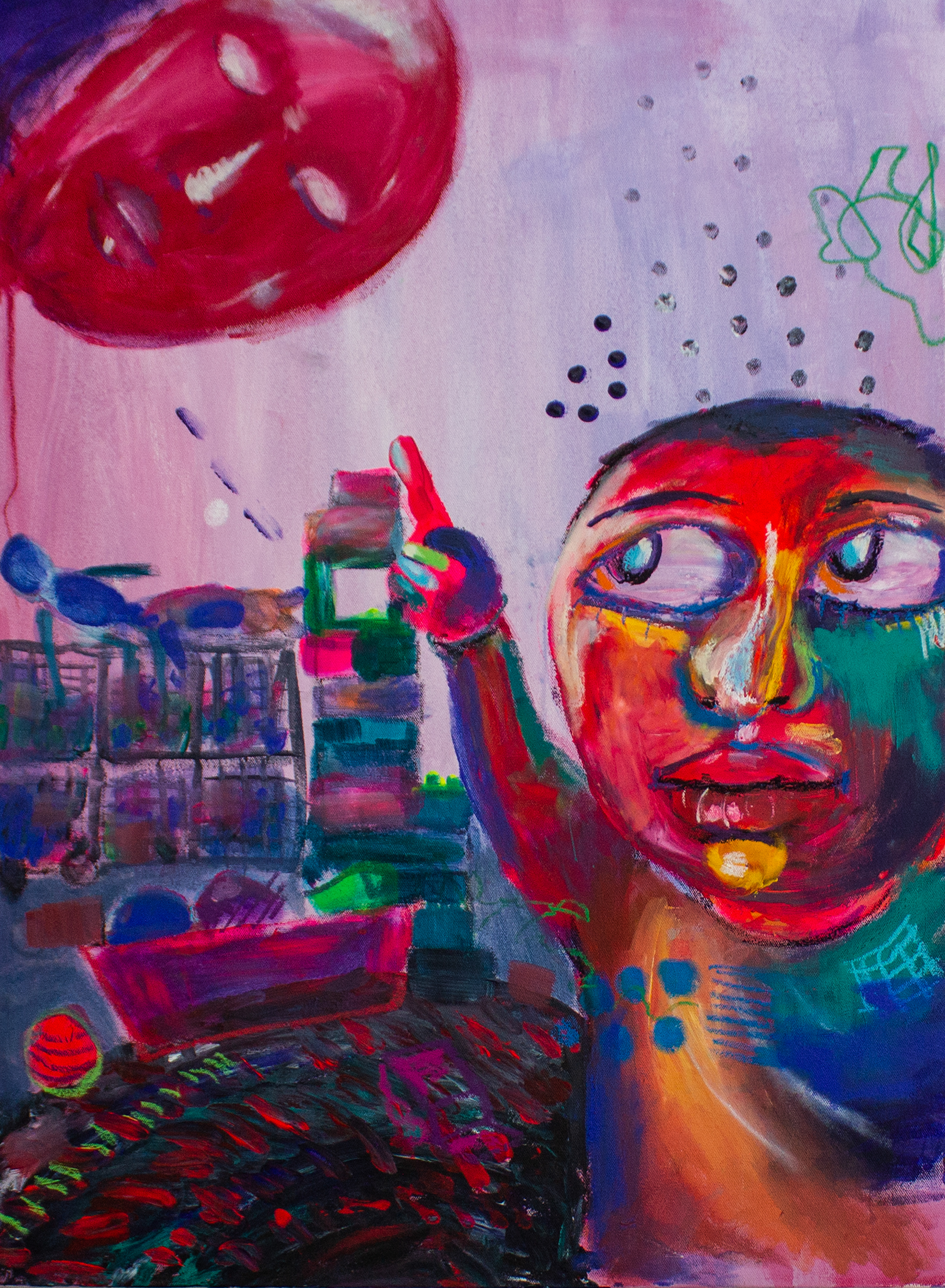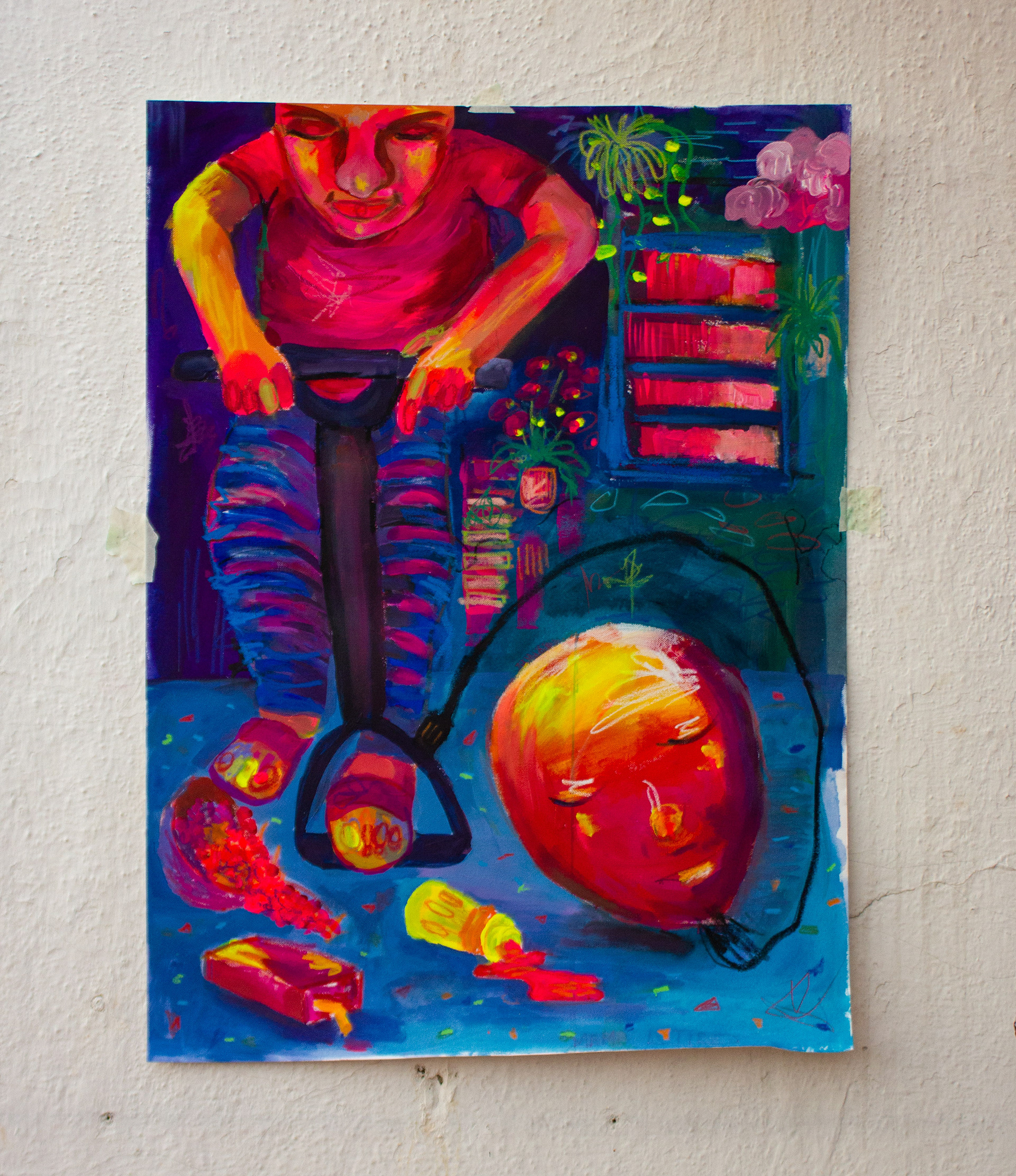 The semi-permanent state of social isolation yet never having a moment to yourself sums up motherhood, at least in the early years. Mama Look
Here explore a child's non-stop and mind-numbing need for attention. The routine of child rearing can overwhelm and severely damage one's self worth
and identity. Add to this the internalized guilt of feeling like a bad mother for wanting a respite from the routine. It employs childlike and radical strokes to contextualize the subject and show the internal and external chaos.